Vietnam presents 140,000 medical face masks to Japan to help fight COVID-19
Deputy Foreign Minister Le Hoai Trung on May 8 handed over the token of the 140,000 medical face masks from the Vietnamese Government and people to their counterparts in Japan.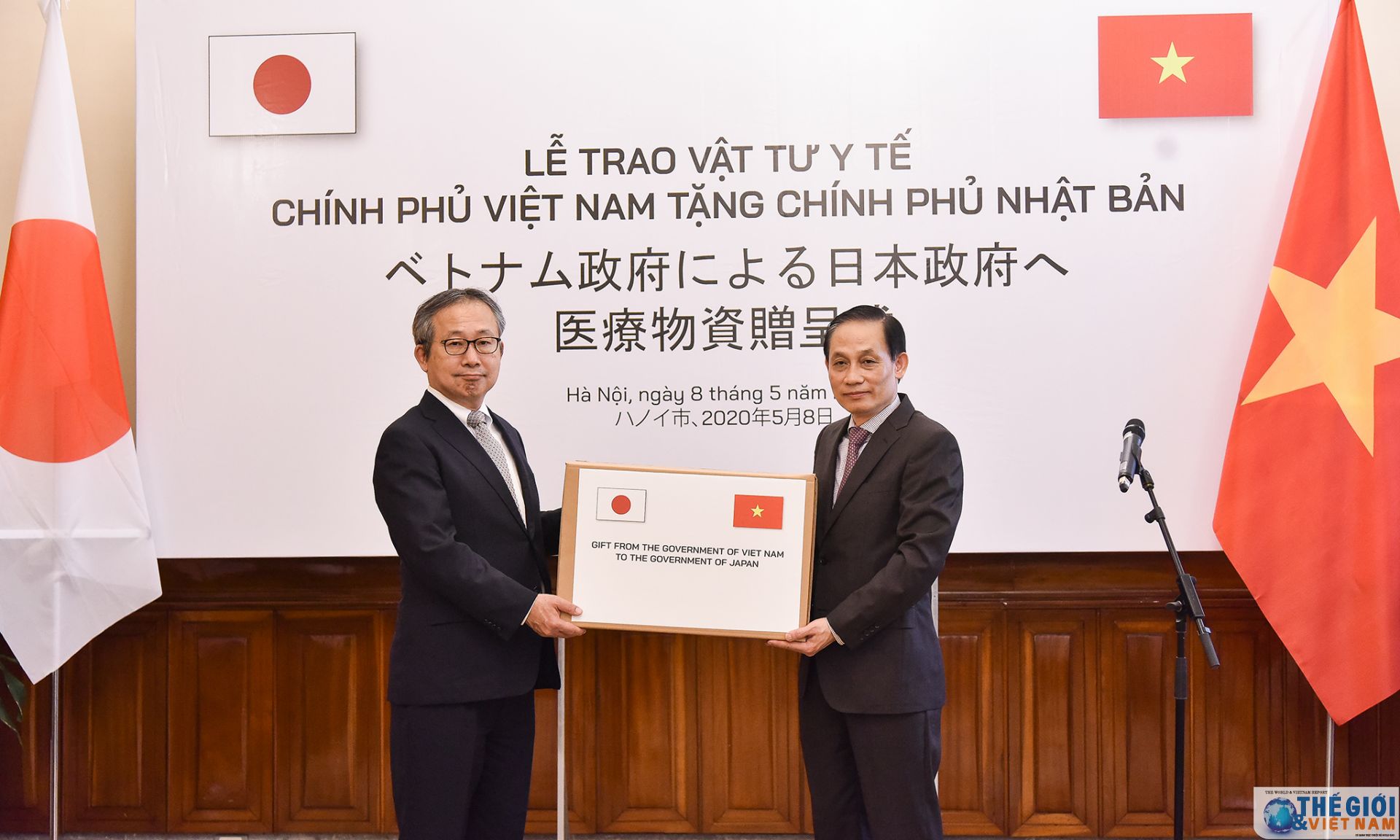 Deputy Foreign Minister Le Hoai Trung (R) hands over the token of the 140,000 medical face masks to Japan's representative (Photo: VNA)
The gift, the new batch of medical supplies, was made in accordance with an agreement between Prime Minister Nguyen Xuan Phuc and his Japanese counterpart Abe Shinzo during their May 4 phone talks.
Before the hand-over ceremony, Deputy FM Trung received the new Japanese Ambassador to Vietnam Yamada Takio.
Trung emphasized that as strategic partners of each other, Vietnam and Japan have actively shared information and cooperated closely in fighting COVID-19 within both bilateral and multilateral frameworks, including ASEAN+3.
He spoke highly of measures taken by the Japanese government to cope with the disease while sharing his sympathy over losses caused by COVID-19 in Japan.
He thanked the Japanese government for supporting Vietnam in combating the disease as well as its assistance for the Vietnamese community in Japan, while expressing his belief that Japan will soon defeat the epidemic.
Deputy FM Trung called for the ambassador's close coordination to promote the extensive strategic partnership in all fields between Vietnam and Japan.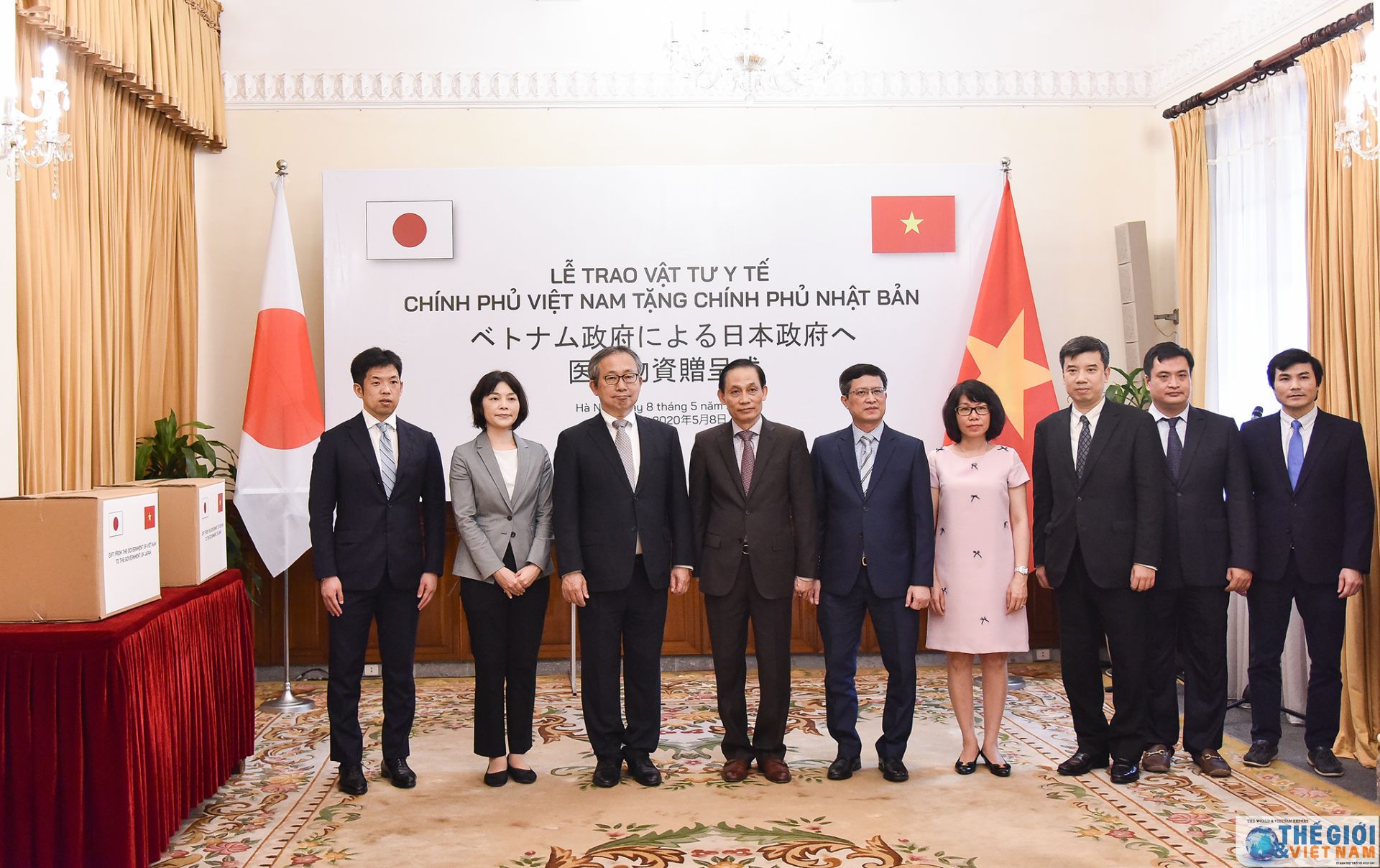 At the handover event.
For his part, Ambassador Yamada conveyed deep thanks to the Government and people of Vietnam for their valuable assistance, saying that the Japanese side will effectively use the gift.
He expressed his admiration for Vietnam's response to the pandemic, saying that Vietnam is a model in preventing and controlling the disease.
Japan will continue to closely work with Vietnam in the fight, support Vietnam in promoting socio-economic development, as well as strengthen cooperation at international and regional forums, especially in the context that Vietnam serves as ASEAN Chair in 2020 and a non-permanent member of the United Nations Security Council for the 2020-2021 tenure, he said.
He promised to do his best to contribute to promoting friendship and cooperation between the two nations.
(Source: VNA)