Vietnamese Ao dai shines on Argentinean magazine
Argentina's Diplomatics News Network has published an article by Mirta Ayala, on "ao dai", the Vietnamese traditional costume for men and women.
In her article, Mirta wrote that unlike the the Japanese kimono or Korean Hanbok, the Vietnamese ao dai is worn on various occasions such as weddings, lunar new year and international events as Vietnam's national costume. It is also used in schools and offices as uniform.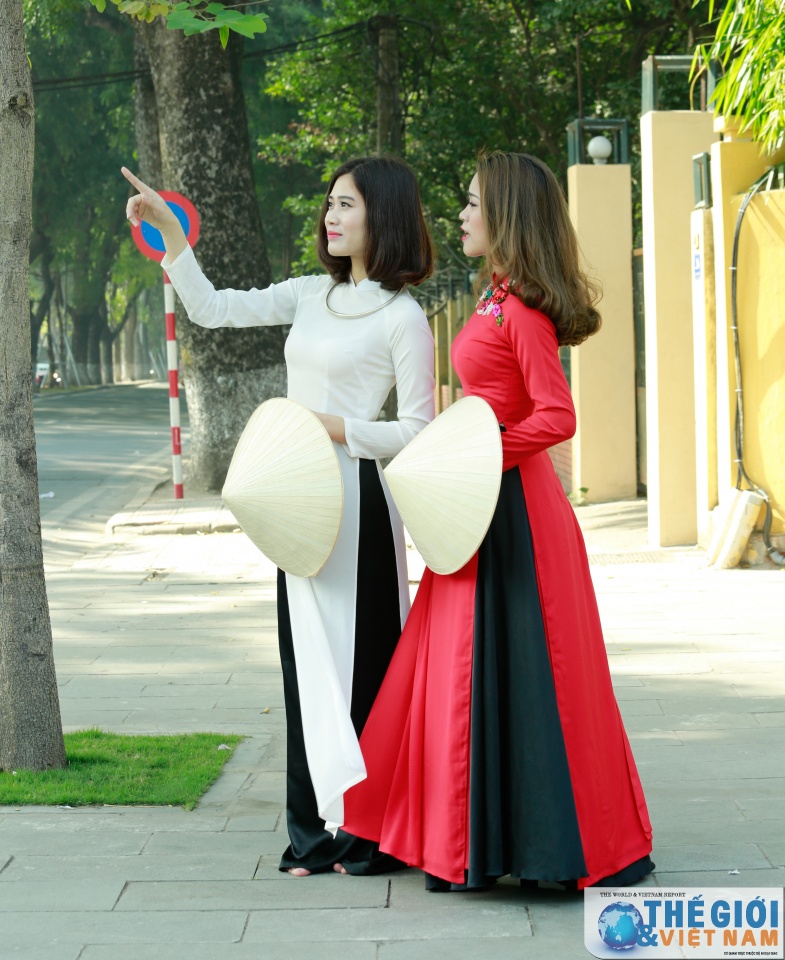 Many Vietnamese women love wearing ao dai. (Photo: Trung Hieu)
Most Vietnamese women wear ao dai for the national costume event in beauty competitions, she added.
While men wear a loose ao dai, women choose tight-fitting ones which highlight their curves, the author wrote, adding that ao dai goes with comfortable, loose-fitting pants.
Ao dai is made from silk and decorated with different embroidered patterns and often goes with "non la" (palm-leaf conical hat) or turban, traditional Vietnamese accessories for men and women, the author wrote.
(Source: VNA)