Normal life returns to Vietnamese Cambodians affected by blaze
Vietnamese Cambodian people in Russey Keo district in Phnom Penh capital who were affected by a fire on July 10 have gradually returned to normal life.
On July 14, representatives from the State Committee for Overseas Vietnamese Affairs, the Vietnamese Embassy and the Khmer-Vietnamese Association visited and presented relief supplies to the victims.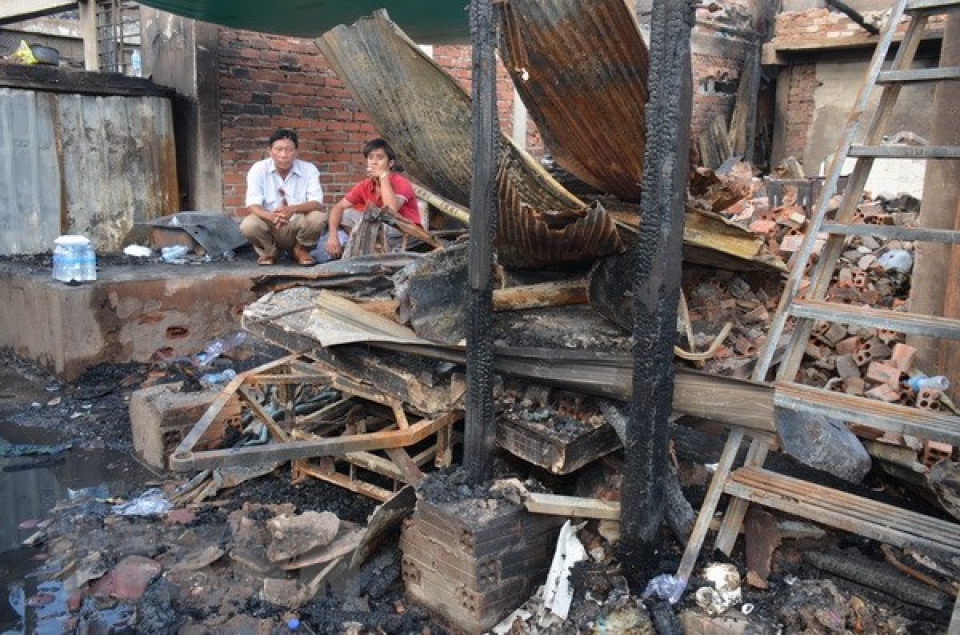 Russey Keo fire scene. (Photo: VNA)
The embassy vowed to continue coordinating with Vietnam's authorised offices, donors and businesses both inside and outside Vietnam to provide more assistance to help them soon stabilise their lives.
Those affected by the fire still face some life-threatening challenges as the area where they have been provided with temporary accommodation is vulnerable to floods from the Mekong River, especially when the rainy season has come.
The fire broke out in the Russey Keo district of the Cambodian capital city at 3.15 am on July 10, destroying 59 houses completely and causing substantial damages to 67 households, including 57 Vietnamese Cambodian families.
According to the local police, the fire was caused by an electrical fault.
(Source: VNA)