SeABank launched "Citizens Week 2019" with meaningful green activities
The Southeast Asia Commercial Joint Stock Bank just launched its annual social activity"Citizens Week 2019" with the theme "Let's Go Green with SeABank", which has attracted the participation of all employees of SeABank with many meaningful activities.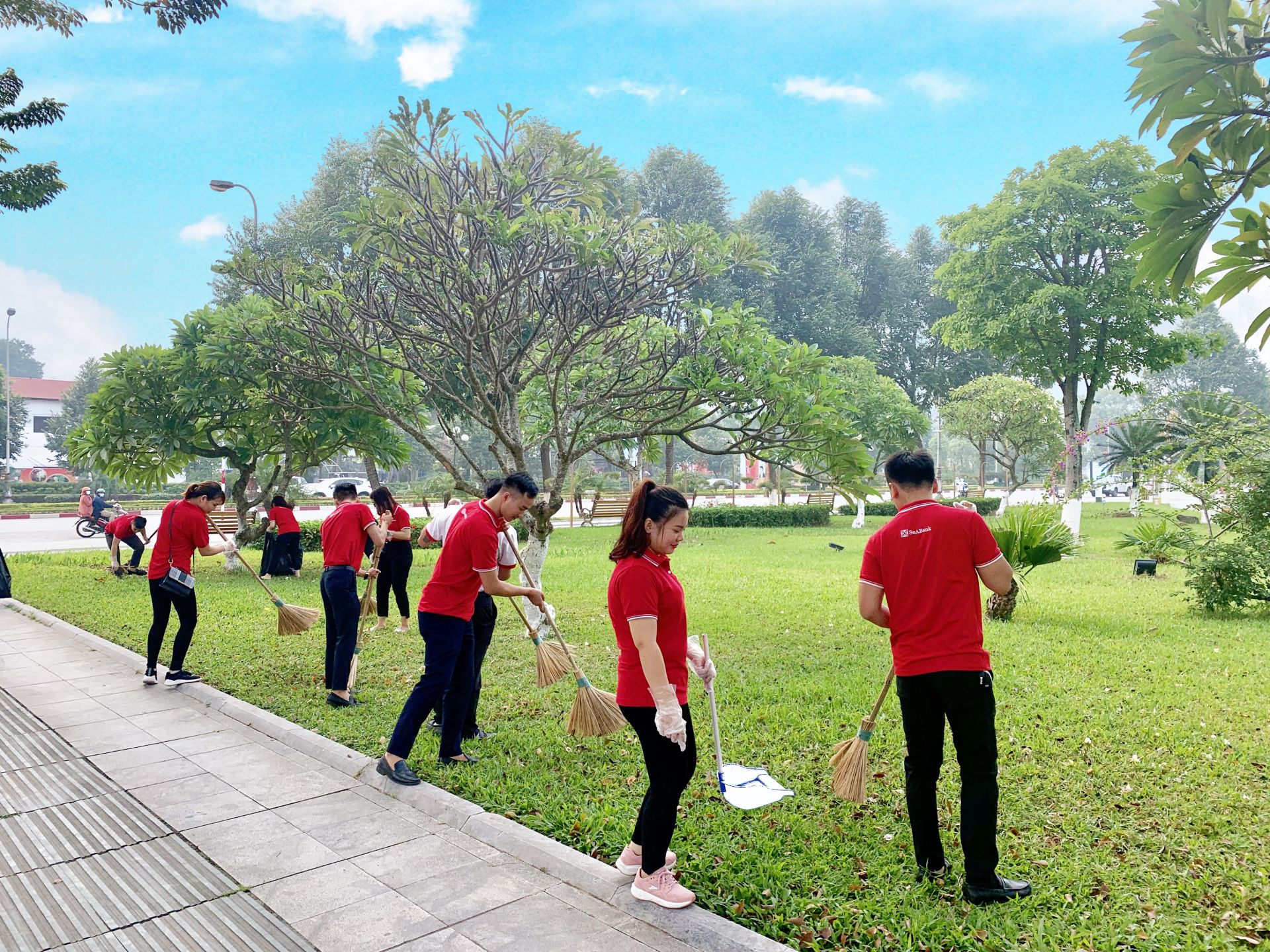 SeABank employees helps cleaning public places.
In order to increase the awareness and responsibility of employees to the community and surrounding environment, SeABank regularly organizes meaningful activities, including the "Citizens Week" program. This is a social activity organized annually by SeABank since 2010 for its employees to join hands and contribute, share difficulties and clean up environmental sanitation for a better society.
Following that tradition, in 2019, "Citizens Week" with the theme of "Let's Go Green with SeABank" attracted the participation of all SeABank employees across the country with a number of diverse activities, in order to serve as a call to arms to protect the environment by cleaning the streets, collecting and separating garbage, decorating trees in the office, planting trees ...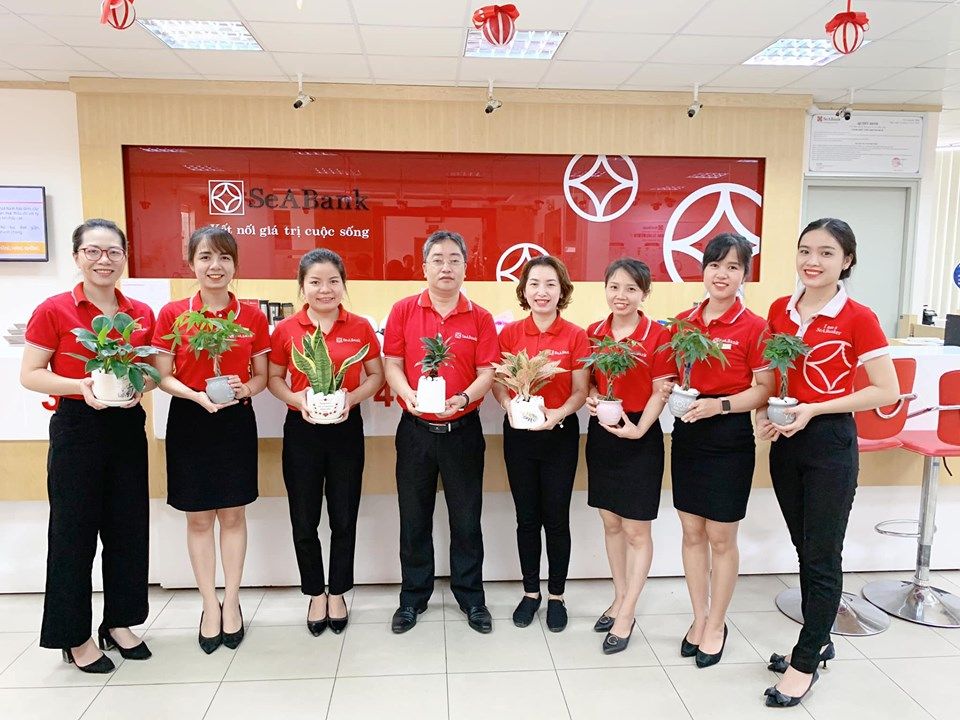 Planting more trees inside the office.
Specifically, SeABank employees in Bac Ninh, Quang Ninh, Vinh Phuc, Vung Tau, Hue, Da Nang, Hai Duong, Hai An (Hai Phong), Kien Giang, Quang Ngai ... participated in cleaning nearly 20 public places like: monuments, parks, beaches ... contributing to making a greener, cleaner and beautiful environment.
Particularly at the Head Office (25 Tran Hung Dao, Hanoi) and Ho Chi Minh Representative Office (180 Nguyen Thi Minh Khai, P6, Q3, Ho Chi Minh City), SeABank also organized a green stall, selling green, clean and environmentally friendly products. With the enthusiastic response of staff and people in the area, the 2 stalls earned nearly VND 20,000,000. This money is used to raise money to support poor children and families facing many difficulties in society.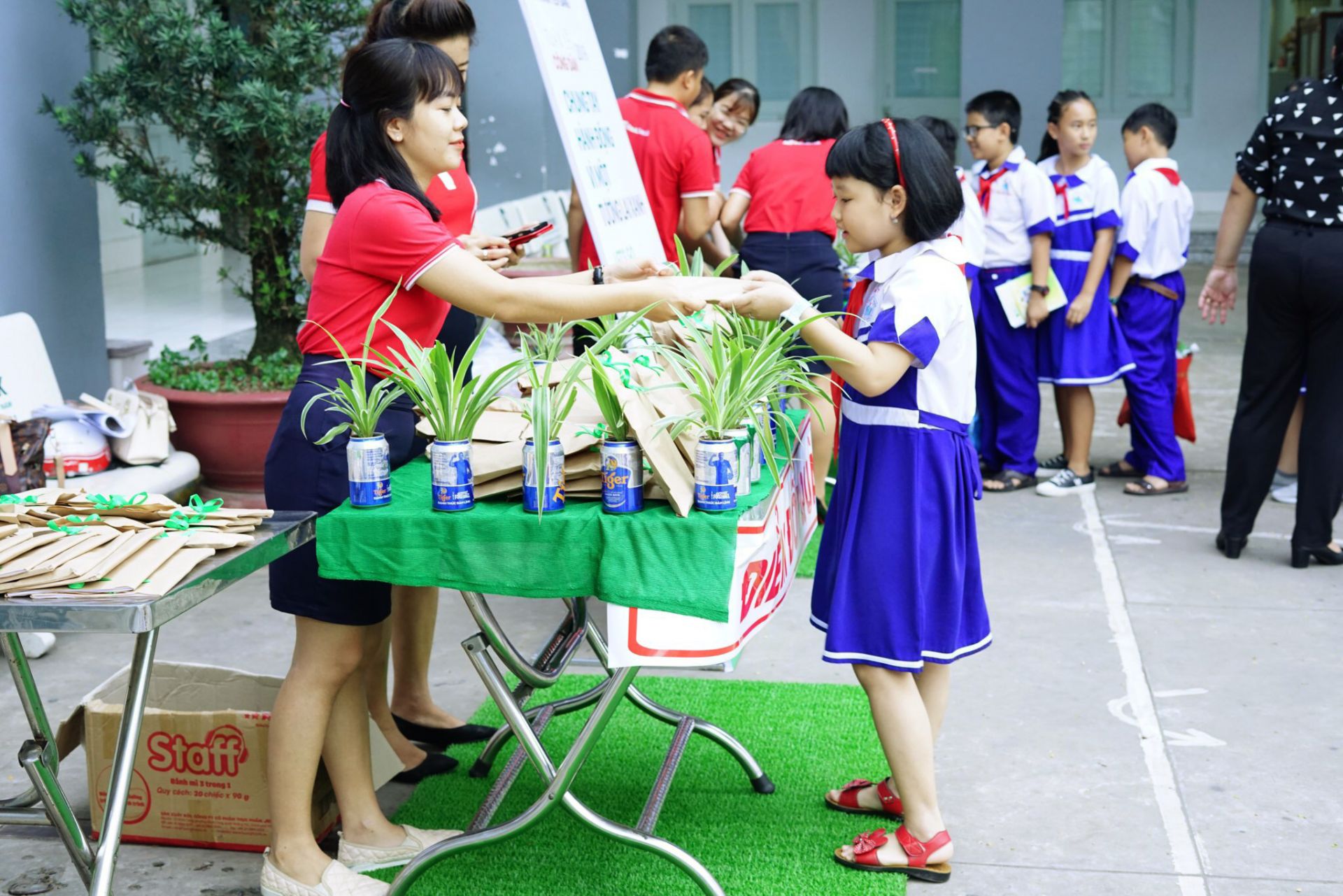 Living green with students of Thu Khoa Huan Primary School.
Notably, in Ha Tinh, SeABank presented 74,400 trees to 47 households in Hong Linh mountain area, Xuan Hong commune, Nghi Xuan district, Ha Tinh province in order to regenerate the Hong Linh mountain area, which suffered from a devastating forest fire in July 2019, at the same time helping those who also suffered from the forest fire disaster.
In addition, SeABank branches also called for the cooperation of other organizations. For example, SeABank Tien Giang and students of Block 5 - Thu Khoa Huan Primary School became green warriors, helping the environment by collecting plastic, paper and cans, etc. in return for beautiful gifts.
It is possible to say that, these activities with the "Citizen Week" are beautiful acts showing SeABank's commitment and responsibility to the community.