Petrol prices expected to go down on May 4 adjustment
Retail petrol prices in Vietnam are forecast to be revised down in the adjustment on May 4 following falling prices in the world market.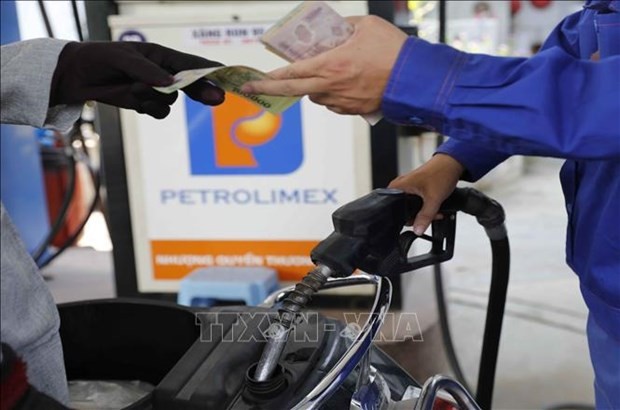 Illustrative image. (Photo: VNA)
The petrol prices are expected to drop by 1,000-1,200 VND (0.04-0.05 USD) per litre, and oil prices are likely to fall by 810-1,100 VND per litre.
In the world market, oil prices on May 4 continued a downward trend from the previous sessions as investors are concerned about interest rate hikes by the US Federal Reserve (Fed) and the European Central Bank (ECB) as well as a weakening global economy that could dent energy demand.
Since the beginning of this year, petrol prices have undergone 11 adjustments, with six times up, four times down, and once unchanged.
In the latest price adjustment on April 21 by the Ministry of Finance and the Ministry of Industry and Trade, the price of RON 95-III was revised down by 610 VND to 23,630 VND per litre; while those of E5 RON 92 petrol and diesel oil were cut by 490 VND to 22,680 VND per litre and by 750 VND to 19,390 VND per litre.
(Source: VNA)