First ethnic minority cultural festival held in Gia Lai province
More than 700 artisans from 16 districts and towns in the Central Highlands' province of Gia Lai joined in the first local ethnic cultural festival, held recently in the locality.
The festival demonstrated Gia Lai's responsibility in preserving traditional culture and recognised artisans who have made great contributions to preserving the gong cultural space.
It was also an opportunity for ethnic minority groups in Gia Lai to promote their cultural values in tandem with tourism and services development.
An array of activities were organised during the two-day festival, including gong performances, folk singing, and knitting and weaving, among others.
The festival was part of activities being held to mark the 90th founding anniversary of Gia Lai province (May 24) and in response to Vietnamese Ethnic Groups' Culture Day.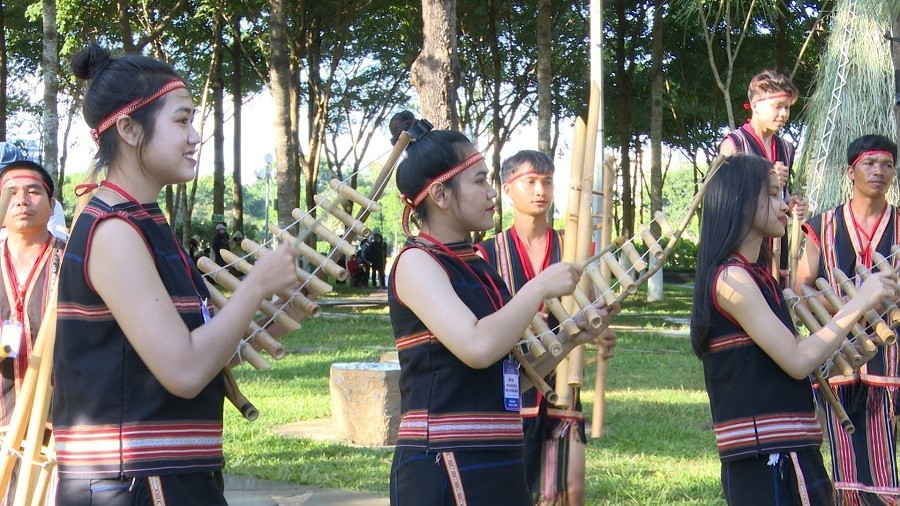 Các nghệ nhân tái hiện nét không gian văn hóa độc đáo của dân tộc mình. (Nguồn: TTXVN)
(Source: VNA)