Ola Nguyen – the master of mixed European-Asian flavours
TGVN. As the first Vietnamese-origin chef and also the youngest chef in the history of the MasterChef competition in Poland, Ola Nguyen shared that her favorite dish is tomato-sauced tofu that the grandmother cooked for her during her childhood.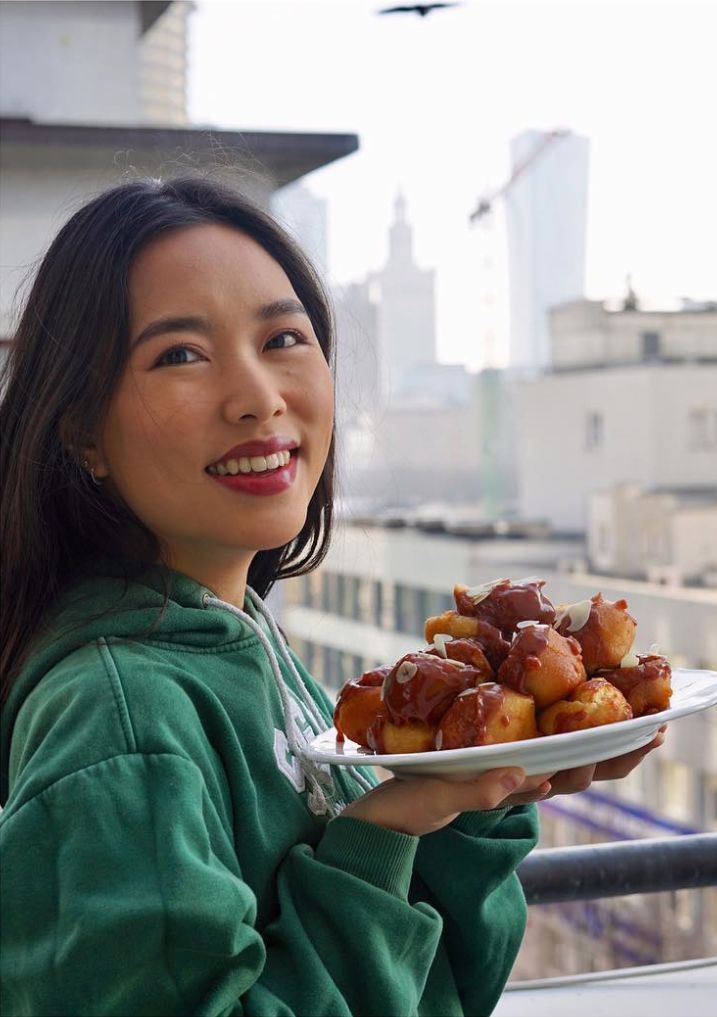 Ola Nguyen.
Returning homeland for the first time as the chef of Polish Culinary Week, must you be very busy?
It is true that I am very busy this time. I have not enough time to visit my hometown in Thai Binh or meet acquaintances in Vietnam. These days, I only sleep about 4 hours/ day, but I am very happy as there are many people who are interested in the Polish cuisine. This is a great opportunity for me to introduce the amazing cuisine from my second homeland to diners in my original homeland, making it even more meaningful to celebrate Poland's Independence Day.
You are attending an economic school. Is there any connection between your study with culinary arts?
I chosed to study economics because of my parents' wishes and my aptitude for learning Math since young ages. However, when I entered college, especially in my second year, I found the courses were sometimes boring.
In the field of cooking, I always find new things because I am freer and more creative in my own way. As a long-time fan of the MasterChef competition, I decided to try out the program and suprisingly got the championship.
As a young, amateur and immigrated chef, you have any tips to win against experienced Polish chefs, haven't you?
I feel that I have a great advantage of being able to enjoy Vietnamese and Polish cultures, so I could find the best recipes of the two countries. I focused on using European technology to cook Asian ingredients and combining them in the most harmonious way.
Especially in Poland, I easily find Vietnamese herbs. These are very natural flavors that helped me impress diners and create a unique recipe for my dishes.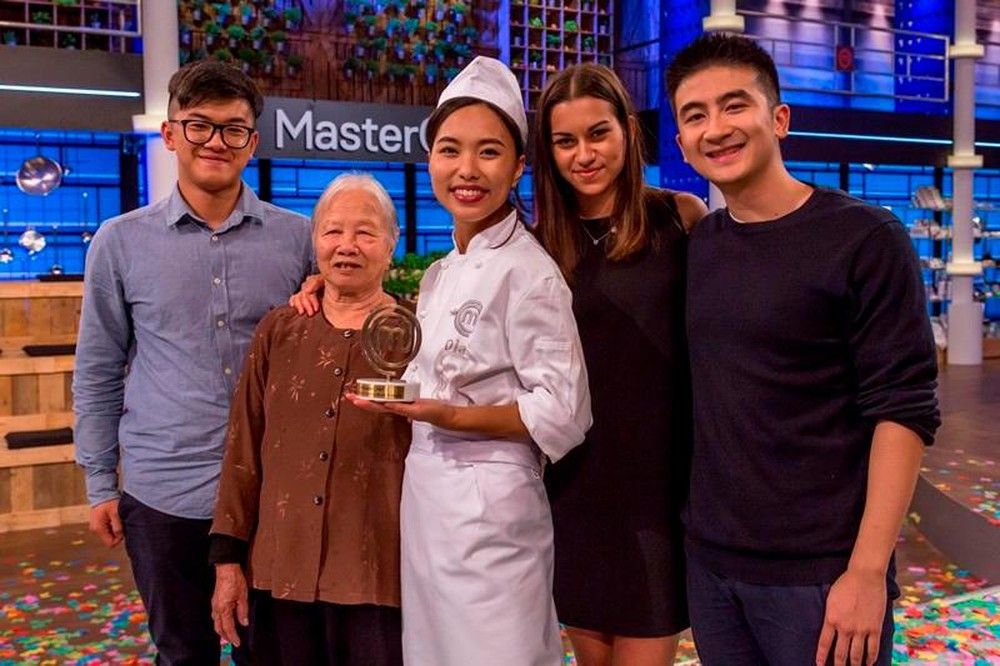 Ola Nguyen won the championship of MasterChef Poland.
Whose cooking skills have you inherited from your family?
In fact, my parents do business. From my early age, they were very busy with almost no time for cooking, so they usually ate very simple foods like boiled ones. However, as a Vietnamese girl, I was always aware of housewifery. My grandmother taught me some basic dishes and tips of cooking such as how to fry foods which are crispy and have beautiful yellow colour, how to add cilantro to make the right taste, the skillful way of stir frying tomatoes… Her simple lessons and dishes helped me gain valuable experiences as well as passion for food.
Is there any special Vietnamese food to you?
Although having passion for many dishes and love of a number of flavors, I always enjoy and remember a dish that my grandmother had cooked and taught me since my young ages: tomato-sauced tofu. At present, this simple dish always represents in my family's daily meals.
Along with the MasterChef's championship, you also published your own book in Poland. Can you share about this book?
I finished my first production with a menu of 78 dishes. Besides typical Vietnamese foods such as braised meat, fermented green mustard soup, sour fish soup,… there are many dishes made by myself from Polish ingredients. The highlight of this book is the harmonious combination of Asian and European flavors.
A year after becoming a Polish chef, how has your life changed?
My life is more colorful as I received more attention, following, opportunities and invitations,…
However, I am just 22 years old and an amateur chef, so I need to gain more experience before making big decisions in my life. I also need more time to experience, enjoy the youth, and explore new things.
One of my favorite jobs at present is to appear on food shows, cooking competitions for kids on television and organize talkshows to introduce and teach Vietnamese food.
Thank you so much, Ola!
Ola Nguyen whose Vietnamese name is Nguyen Hoang Minh Tam, won the MasterChef Poland 2018 at the age of 21. She moved with her family to Poland at the age of 7 and is currently studying Finance at the SGH Warsaw School of Economics – Poland's oldest and most prestigious economic university.
The poetic scientist in Poland

Poet Lam Quang My has become well known after many of his poems were translated from Vietnamese to Polish. Since 2004, he has recited and ...
(TGVN)